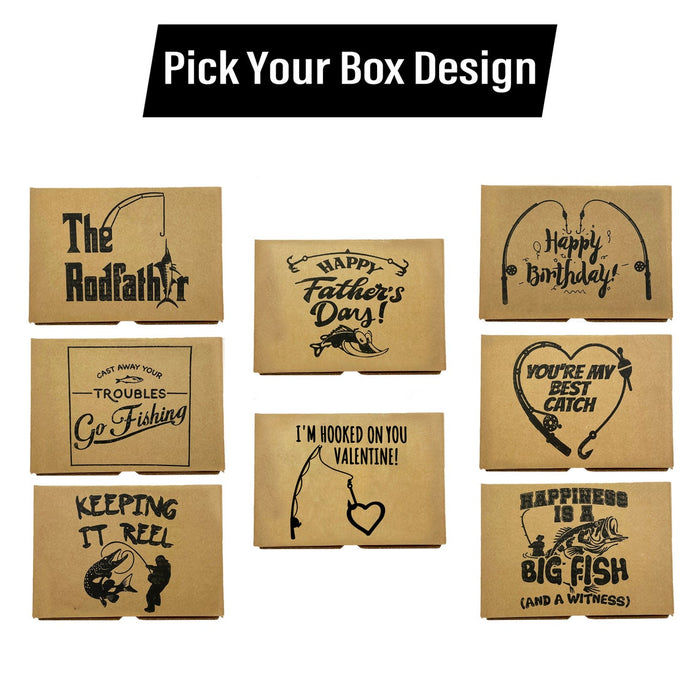 Gift for dad from daughter | Fisherman Gift | 5.5" Electronic Fishing Lure | Custom Fishing Lure | Fishing Gift For Man | Bass Fishing
Helping you knab the catch you can brag about for years to come, our robotic lure will have both you and the fish completely tantalized. Featuring a propeller that is programmed to mimic a real fish's movements, this technology attracts larger species and helps you use less bait.
We're no stranger to knowing that fishing is a little bit of skill, luck, and the gear you use. The same wisdom goes for gift-giving. Luckily our electronic lure comes pre-packaged in a gift box perfect for your occasion.
HIGHLIGHTS
- Fully Automatic Swimming Process Once Your Lure Hits Water
- USB Charging
- 1-2 Hour Battery Life
- Weight: 1.90oz -54Gram
- Perfect Gift For Fisherman