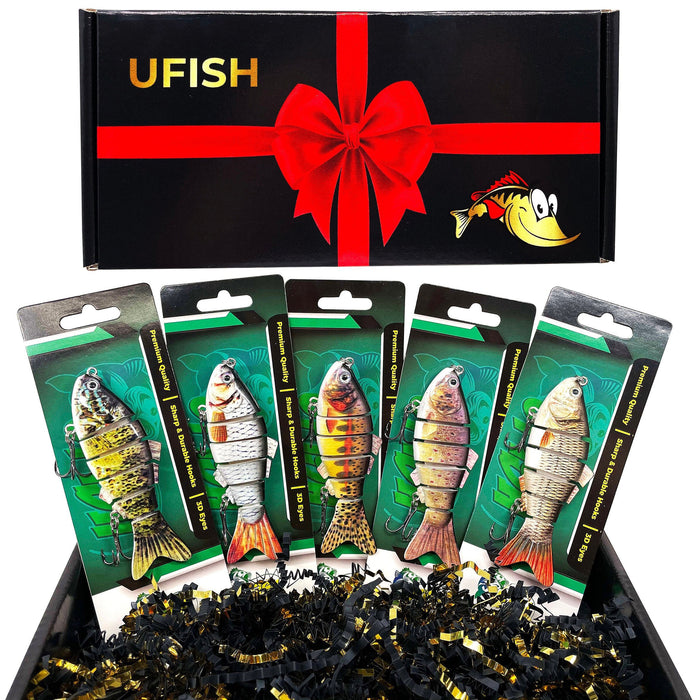 Valentines day gift for him | Fishing Gift for him | Best gift for dad | Funny gifts for men | Birthday gift idea | Bass fishing
Attracting the attention of the fish swimming in the water and man in your life has never been easier. These fishing lures arrive in a fun gift box that was specially designed to fit your occasion and impress to whom it is gifted.
Is there anything more exciting than catching a fish? Our 5 piece realistic fishing lures are crafted and hand-assembled in the USA. Each lure comes with strong o-rings, sharp hooks, and is about 4" in size. Your man can get these into the water just as quickly as he can get them out of the box.
HIGHLIGHTS

- 5 Piece Realistic Swimbait Lure Set
- Durable O-Rings And Sharp Hooks Attached
- Include A Personal Letter At No Extra Cost!


We Have a large variation of lovely shipping gifts in our store.